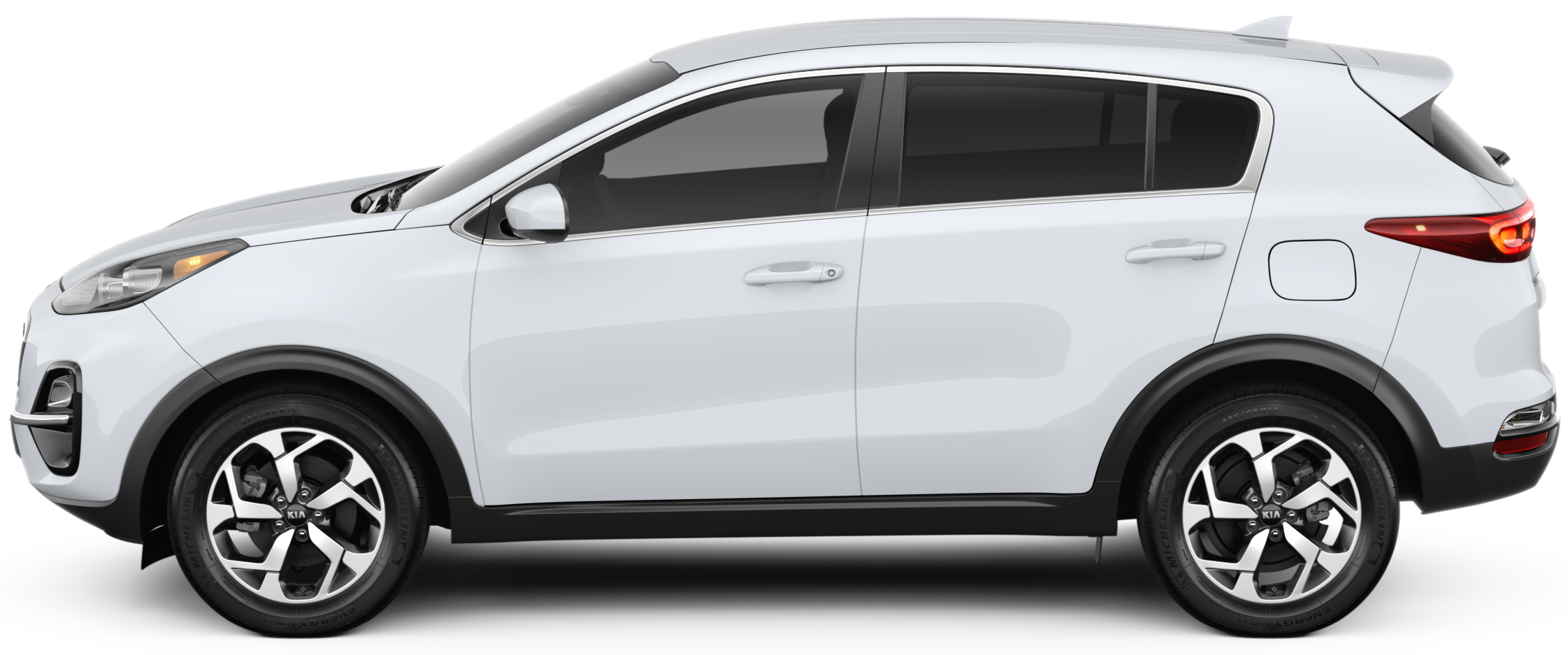 The 2020 Kia Sportage is Perfect for Your Family Travels
If you're looking for an attractive, mid-size SUV to enhance your Cheektowaga and Buffalo-area travels, look no further than the 2020 Kia Sportage. With it's unique looks and excellent choice of both performance and technology options, you'll surely love every minute of your family road trip from behind the wheel of this Kia SUV. Visit Transitowne Kia of West Seneca and check out the latest Kia Sportage today!
Performance
Williamsville drivers have two choices when it comes to powering the 2020 Kia Sportage. The standard engine is a 181-horsepower four-cylinder engine that will give you the option of both front-wheel and all-wheel drive capability. In front-wheel drive this engine delivers up to 30 mpg highway and 22 mpg city for a combined 26 mpg estimate. Opting for all-wheel drive gives you slightly reduced economy for the added control, with up to 26 mpg highway, 22 mpg city, and 23 mpg combined.However, if you're looking to put a little more power under your right foot, the SX Turbo might be the best solution for you. The turbocharged engine in this model provides 240 horsepower and 260 pound-feet of torque, so it's great for doing some extra heavy lifting and getting up to speed quickly between the lights. With front-wheel drive you'll get up to 28 mpg highway and 20 mpg in the city while the all-wheel drive version earns you 24 mpg highway and 19 mpg in the city.
Convenience and Comfort
Accessing the cargo area while you have an armload of groceries is a nightmare that's lived for generations of SUV owners. Thankfully the 2020 Kia Sportage features an automatic smart liftgate that works in conjunction with the available proximity key to automatically open the liftgate if you stand near it for a few seconds. Rather than figuring out how to find your keys or fish around for a button under the handle, simply standing near the back of your Sportage will trigger the liftgate so you can load your cargo with ease.
Once inside you'll love the panoramic sunroof that floods the cabin with warm, natural light. And when you want to let in some fresh air, slide it open at the touch of a button and enjoy the feeling of the outside air whipping through your hair.
Safety
Any SUV in 2020 is obligated to deliver safety to you and your family. The 2020 Sportage does that with several bits of advanced technology that monitor the world around you. Forward collision alert detects obstacles in front of you using a combination of camera and radar systems, and alerts you to dangers you may not even see yet. And if you fail to react and an impact is still imminent, automatic emergency braking kicks in to reduce or prevent the crash from occurring.
Meanwhile, blind spot monitoring watches your back and lets you know about vehicles overlapping with your Sportage in adjacent lanes. This system can also go one step further though, and let you know about vehicles that are rapidly approaching from behind so you don't merge into the path of a vehicle that can't avoid you.
Technology
The infotainment system in the 2020 Kia Sportage comes standard with Apple CarPlay and Android Auto. These features allow you to transmit key apps from your smartphone directly to the display for easy access without having to touch the phone. And voice activation works just as it would on your smartphone as well, so you can use familiar commands to select music, place phone calls, and answer text messages.
Visit Our Dealership Today!
The 2020 Kia Sportage is an excellent five-passenger SUV for any Buffalo-area family. But don't just take our word for it, test drive one today at our dealership in West Seneca and find out for yourself!