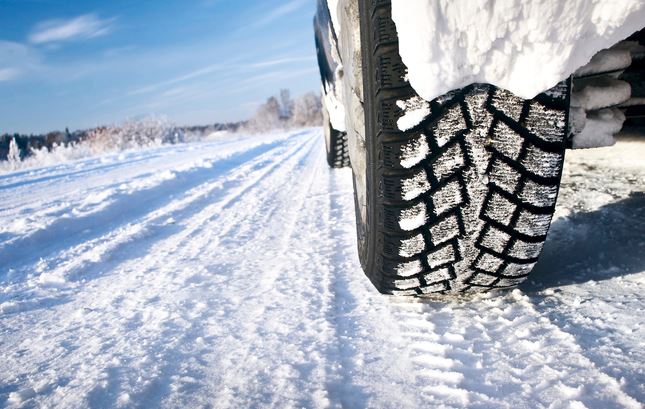 ​
Fall just arrived, but we already want to make sure our customers are thinking about the winter season and what it means for their cars! Since we've got a few months ahead of us, now is a great time to start considering winter tires if you've never had them before or this is your Kia's first winter.
Below we'll break down the important differences between winter tires and all-season tires.
Rubber Type
Not all rubber is the same. The rubber that you have on all-season tires reacts better to warm temperatures. The rubber on winter tires is more flexible. Why does that matter? It matters because all-season tires get stiffer during the cold weather and lose that all important traction. Winter tires remain flexible.
Tread and Patterns
Winter tires have deeper treads than all-season tires. This is ideal because the deeper tread means snow won't build up as quickly, ensuring that you get better traction. Not only are the treads deeper on winter tires, but they're also laid out differently. This helps ensure that slush, snow, and water is properly channeled. You'll also get more biting edges on winter tires, and as the name suggests those edges help you grip the road better.
Cost
This is the big one, and it can stop people from getting winter tires on their vehicle, especially if they have an AWD model. Yes, winter tires are not cheap. They cost more than all-seasons and at a time of the year where you're visiting family for the holiday, possibly going somewhere warm in Jan/Feb, and buying presents, it can be a couple hundred dollars you don't want to spare.
While those are all valid concerns, we think winter tires are a worthy investment. Snow storms can start to roll in when you're at work and still need to get home. You might have to leave your house on an icy night for an emergency. Instead of risking it with all-season tires, you can have added peace of mind that you'll get better traction with your winter tires and not slip and slide into a snowbank or another vehicle (which will cost money to repair!)
Contact our parts team this week to order your winter tires, that way they'll get here well before the winter weather arrives.